Let me introduce Trevor! He is one of my trusted partners in the lending industry.
Trevor please tell us a little about yourself!!!
"Hey!! Yes I would love to, thank you for including me on your website and trusting me with your clients!  I wake up every morning excited about the day ahead because I love what I do. This may sound like a cliche but it's true because I have the opportunity to make a huge impact in people's lives. Whether that's getting someone into their dream home, improving cash flow through debt consolidation, or mapping out a plan for a first time home buyer, I know I am making a difference.
As a family man with an amazingly supportive and inspiring partner, two young boys under 7, and a rambunctious dog, I can appreciate the challenges and stresses of life and it is my goal to help my clients navigate through the mortgage process as simply and easy as possible.
My objective with each customer is to fully understand their unique situation and then develop a customized plan to achieve their objectives. I work for them and provide unbiased advice and recommendations while leveraging my vast network of lenders and product options to find solutions. I am with them through every step of the process to ensure a smooth transaction while dealing with any challenges that occur along the way.
Working closely with Stephanie and our joint business partners we strive to provide our clients the best and most complete service possible. Let us take the stress of buying a home off your plate so you can focus on the other important things going on in your life.
So tell me, how can I help you today?"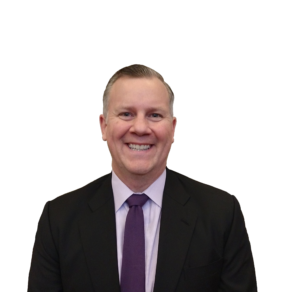 Trevor Bumstead
Dominion Lending Centres – TLC Mortgage Group
416-315-3992